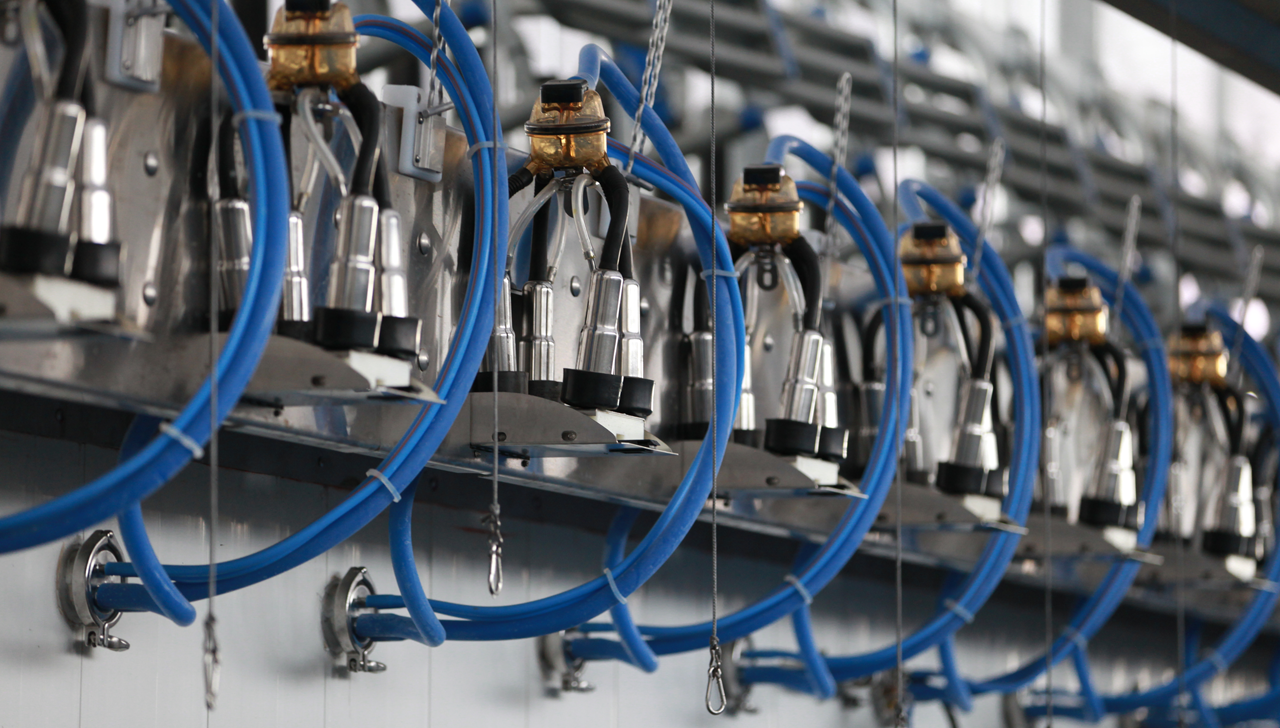 RESEARCH ON HEALTH
AND DAIRY PRODUCTION
NATIONAL STRATEGY
DFC will continue to back research in the areas of human nutrition and health and sustainable dairy production.
Hence, the organization supports investments in research programs that:
Increase the value, the innovative character and the quality of dairy products;
Present milk as a durable source of nutrients;
Improve knowledge on the nutritional value and health benefits of dairy products;
Encourage productivity, sustainability and profitability on farms.
DFC has been mandated to develop a national strategy on dairy research and knowledge transfer. In order to do so, the Canadian Dairy Research Council (CDRC), a committee formed with members of DFC's Board of Directors, has already met twice since its inception.
The CDRC is responsible for supporting and guiding the overall development, implementation and delivery of activities (within DFC's research budget) pertaining to human nutrition and health and sustainable dairy production research. The Council comprises five voting members of the DFC Board as well as DFC staff and provincial organization representatives. The CDRC members act as a conduit between their own provincial organization's Board of Directors and the Council.
As part of its mandate, the CDRC oversees the development of a national strategy for dairy research and knowledge transfer. A consultation was previously held with research stakeholders, and a strategy was adopted by DFC's Board of Directors in April. Its implementation is planned for 2018.
DAIRY RESEACH
SEMINAR
The 2016 APC ended with the Dairy Research Seminar hosted by the Dairy Research Cluster, a program led by DFC.
Open to industry stakeholders and other interested parties, the all-day gathering brought together scientists from across the country to present some of the latest research developments in dairy production, genetics and genomics, and human nutrition and health financed in part by farmers.
Presentations ranged from whether sustainability and profitability can be achieved simultaneously, advances in animal health and welfare, and breeding the next generation of cows to providing new insights on human nutrition and health and how dairy products can play a role in promoting them. More than 200 individuals, including farmer representatives from coast to coast, participated in the event on location and via live webcast.
The Seminar highlighted the importance of research contributions to various DFC programs, including the development of science-based best practices in support of the proAction Initiative and nutrition communications activities.