School Milk Program - New Brunswick and Nova Scotia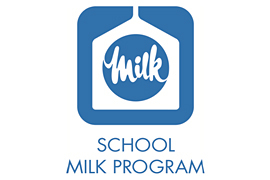 Just like you, we at Dairy Farmers of Canada hold children's health and well-being near and dear to our hearts. Our School Milk Program allows children in New Brunswick and Nova Scotia to buy milk at a reduced price.
Our goal is to continue to bring awareness to parents that milk is available at a reduced cost in the majority of New Brunswick and Nova Scotia schools and to help School Milk Program Coordinators run their programs.
With at least one third of Canadian children not consuming their minimum daily recommended servings of Milk Products, the School Milk Program helps a greater number of children meet their nutritional needs.