DFC's Objectives for the Program
Provide efficient, effective, fair and impartial registration services to all licensed applicants.
Have all producers implement the program and be registered.
Maintain CFIA technical recognition of the CQM food safety requirements.
Regularly assess and improve these services.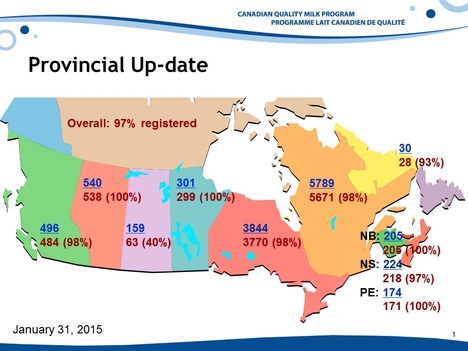 Click image to enlarge
The CQM program has been developed according to the Canadian Approach to On-Farm Food Safety. Many other agricultural sectors have developed on-farm food safety programs as well. The Canadian On-Farm Food Safety Working Group maintains status reports on national on-farm food safety programs.