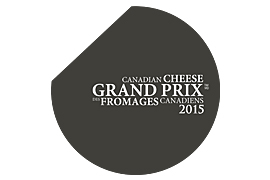 Now in its 9th edition, this prestigious national competition honours our Canadian cheese makers, giving them the opportunity to showcase the expertise and passion they invest in their craft.
Dairy Farmers of Canada sponsors a nationwide competition to honour all categories of Canadian cheeses made from 100% Canadian cow's milk and certified as such. This event was launched in 1998 to encourage competitiveness and product excellence, as well as to increase the knowledge and appreciation of Canadian cheeses among industry professionals and consumers.
2015 Edition Champions
The Grand Champion and 27 category winners were selected from a record 268 cheese entries submitted by cheese makers from Prince Edward Island to British Columbia..
2015 Canadian Cheese Grand Prix Image Gallery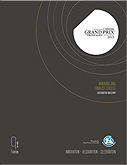 Winning and Finalist Cheese Distributor Directory
Learn all about the Grand Champion as well as the champions and finalists in each category of the 2015 Canadian Cheese Grand Prix.