The Facts
Know the facts about farmers' income, subsidies and more:
Who gets paid?
From a glass of milk sold $2.50 in a restaurant, a Canadian dairy farmer earned 20 cents.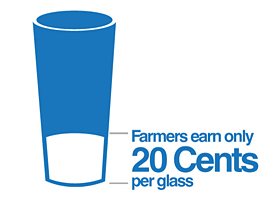 What slice of the (pizza) pie?
From a $20 medium pizza at a restaurant, a Canadian dairy farmer earned about 66 cents.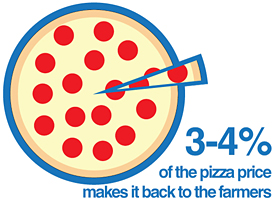 Why pay twice?
Besides paying for milk at the store, Americans paid the equivalent of 31 cents per litre of milk in government subsidies.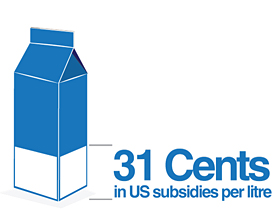 And in Europe?
The average European dairy farm derives 41% of its income from subsidies, and the cost of subsidies to the dairy sector exploded by 64% from 2005 to 2007.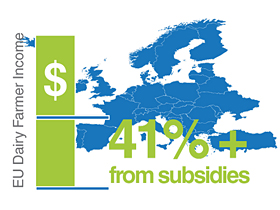 Keeping it steady.
After deregulating their dairy sectors, retail prices for milk in Australia and New Zealand have been increasing more rapidly and they are currently higher than Canada's.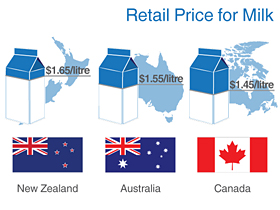 The voice of Canadian Dairy Farmers
We support supply management because it works!