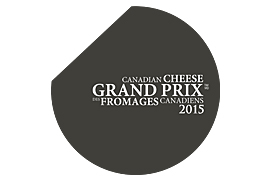 Now in its 9th edition, this prestigious national competition honours our Canadian cheese makers, giving them the opportunity to showcase the expertise and passion they invest in their craft.
Dairy Farmers of Canada sponsors a nationwide competition to honour all categories of Canadian cheeses made from 100% Canadian cow's milk and certified as such. This event was launched in 1998 to encourage competitiveness and product excellence, as well as to increase the knowledge and appreciation of Canadian cheeses among industry professionals and consumers.
The registration period will start December 1st, 2014 until January 23rd, 2015. The judging will take place February 21 and 22, 2015 and Industry professionals will be watching as winners are announced at the Gala of Champions, in Toronto, on April 22nd, 2015.