Programs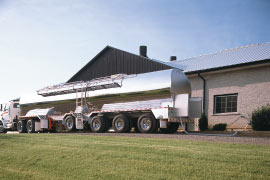 Dairy Farmers of Canada is actively involved in creating programs that support and improve the dairy industry.
To this end, DFC adheres to standards of quality, safety, and environmental protection established by these programs, and in so doing, supports the government in its fight against climate change by contributing to a reduction in greenhouse gases.
Dairy Farmers of Canada offers nutrition education programs and school milk programs to schools throughout Ontario and the Maritimes. The objective of these dynamic and effective support programs is to provide tools that will help you positively influence the development of healthy lifestyle habits in children.