Dairy Research for a Healthy World: Driving Innovation in Dairy
Dairy Farmers of Canada (DFC) has been investing in research in human nutrition and health as well as in dairy production for decades. Dairy farmers have long understood the value of investing in research to advance their industry, find innovative solutions to on-farm challenges and develop a wide range of high quality and nutritional dairy products that meet the health needs of Canadians.
DFC's annual research budget totals approximately $2 million. The value of research investments leveraged from DFC funding in 2014 to drive innovation in the Canadian dairy sector was $6.6 million. This funding is directed annually to address farmers' priorities for research in milk production, and human nutrition and health. DFC funds and administers research programs on a cost-sharing basis with four main partners: Agriculture and Agri-Food Canada, the Natural Sciences and Engineering Research Council, the Canadian Dairy Commission and the Canadian Dairy Network.
Research Priorities:
Sustainable Milk Production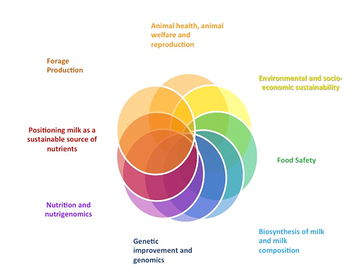 Human Nutrition and Health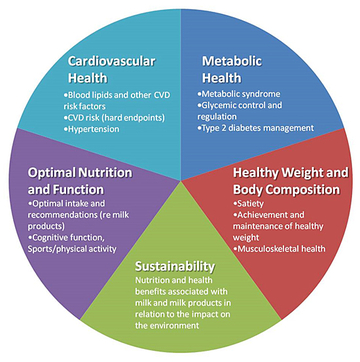 Click on images to enlarge
Visit the Canadian Dairy Research portal at dairyresearch.ca for additional information.