Favourable Market Conditions
The market conditions that favoured introducing supply management over 40 years ago still exist today:
Market concentration, or fewer buyers than sellers

Today, close to 13,000 farmers ship 80% of their milk to three major processors: Saputo, Parmalat and Agropur.

Volatile world markets. Since 2007, we have witnessed one of the wildest price rollercoaster rides (the highest prices recorded in decades followed by fast declines).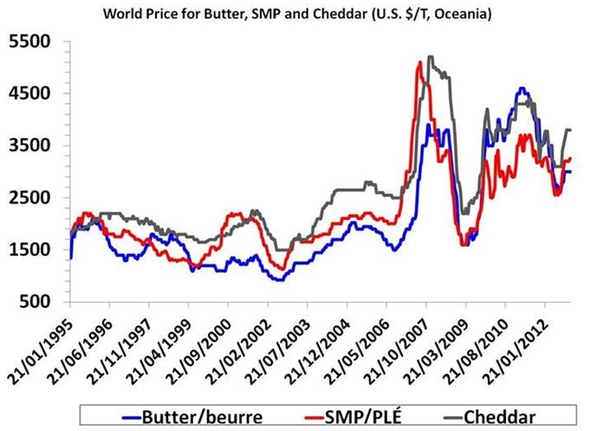 Throughout this ride, supply management has proven to be effective in maintaining stability in Canada. Prices have remained stable for farmers through to consumers, and consumption has even increased slightly, despite a slower economy.