Standards
---
November 17th, 2016
Are you confident that Canadian milk on your store shelves is free of antibiotics? You should be!
Read more
October 29th, 2015
This is our little blue cow and the ideals she represents for me.
Read more
July 16th, 2012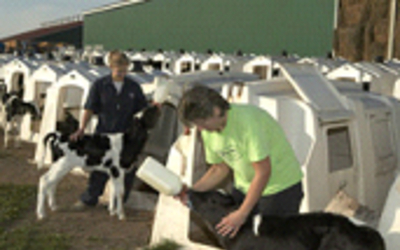 Several months ago, I took part on a panel during a regional meeting of farmers, discussing consumer expectations. The most frequent questions from consumers involve the perceived risks of milk related to hormones, antibiotics or pesticides. Here is a farmer's perspective on some common questions.
Read more

Contribute to
Farmers' Voice
Have something to say about dairy farming in Canada? Why not write a post on Farmers' Voice?
Contact us