education
---
February 10th, 2016
Research and education are key to a changing world and industry. Customers today place more and more demands on those who make their food.
Read more
May 7th, 2015
I have been part of the dairy educator program for 10 years and I take great pride in bringing the story of dairy to Dundas County kids in my annual visits to local schools.
Read more
September 21st, 2012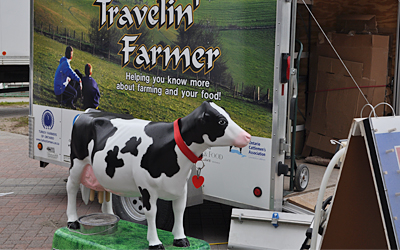 Daisy the Cow, a cherished icon of fairs in Eastern Ontario
Read more

Contribute to
Farmers' Voice
Have something to say about dairy farming in Canada? Why not write a post on Farmers' Voice?
Contact us