Farmers' Voice is a blog that gives Canadian dairy farmers a place to share their stories and talk about life on a dairy farm, in their own words. Written by dairy farmers who provide milk that is among the best in the world, Farmers' Voice offers an insider perspective on subjects that matter to farmers.
With posts by farmers and other farming experts, Farmers' Voice will carry content that is relevant to Canadian dairy farmers. If you'd like to share your story, or just what's on your mind, simply contact us. We're always interested in hearing from Canadian dairy farmers and seeing the photos & videos of their farms at work.
---
July 11th, 2017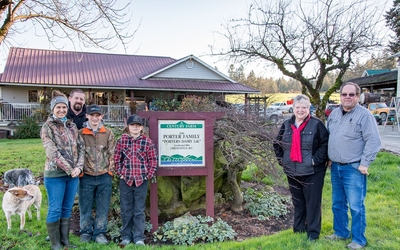 It was the Porter family's resiliency and perseverance that led them to found Porter's Dairy Farm.
Read more

Contribute to
Farmers' Voice
Have something to say about dairy farming in Canada? Why not write a post on Farmers' Voice?
Contact us