Niki Alsop
Niki Alsop was born, raised and is still involved in her family's dairy farm, Glenwin Holsteins, located in Ontario. A passionate member of the dairy industry, Niki has been an active 4-H member and had involvement in the fair ambassador program. Niki is currently in her second year of the doctor of Veterinary Medicine program at the Ontario Veterinary College, University of Guelph.
---
May 14th, 2017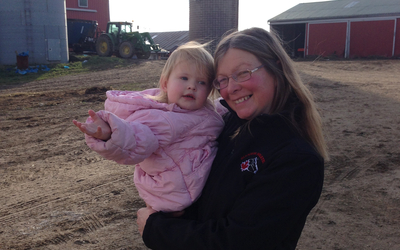 Being a successful woman in the dairy industry is what my mom, Patti Alsop, proud owner of Glenwin Holsteins has accomplished.
Read more

Contribute to
Farmers' Voice
Have something to say about dairy farming in Canada? Why not write a post on Farmers' Voice?
Contact us