Recharge with milk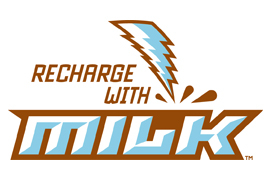 The Recharge with Milk (RWM) campaign continues to run in Ontario and the Maritimes for the seventh year. Targeting physically active Canadians and positioning chocolate milk as an excellent post-workout recovery beverage, the 2014 campaign will focus on the importance of training routines to reach athletes and encourage them to include chocolate milk in their plans. In addition to a new television commercial, online pre-roll videos and social media visibility will ensure that the RWM message is always present.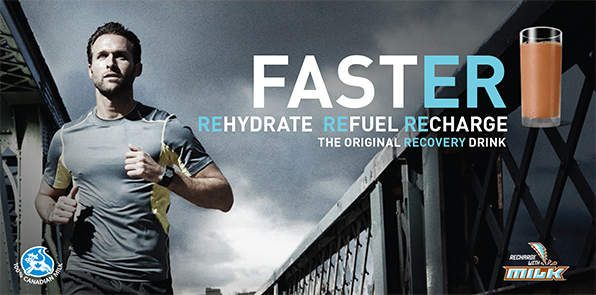 Activities geared towards influential individuals in the sporting community (dietitians, fitness trainers,coaches, etc.) proved successful in 2013 and will be continued: personal messages about chocolate milk's recovery properties will continue to be sent through social media. RechargeWithMilk.ca also continues to be updated in order to keep on reinforcing the credibility of chocolate milk as a post-workout recovery beverage. Overall, online activities in 2014 should have a reach of over 70 million impressions.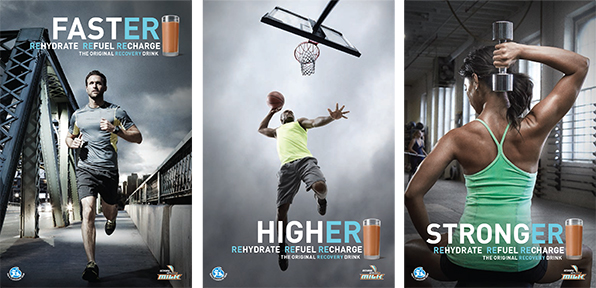 A very important part of the RWM campaign is the sponsorships of events, as they allow us to increase awareness of the RWM brand, meet with active consumers to explain the benefits of chocolate milk, and ultimately help increase sales of chocolate milk. Planning for 2014 sponsorships is well under way and will involve new elements to strengthen the brand messaging.
Sponsored events will include the Recharge with Milk Triathlon Series, which continues to deliver an impressive return on investment for DFC (in 2013, DFC received over 2.5 times the exposure than was secured through investments thanks to marketing and advertising activities initiated by Multisport Canada). DFC also sponsors more than six marathons and is the title sponsor of many of these events. Since 2007, RWM has been involved with basketball in partnership with various organizations. In 2013, RWM event sponsorships allowed us to interact with over 100,000 athletes – to who over 63,000 samples/500 ml cartons of chocolate milk were distributed. This is in addition to thousands of branded items that were handed out at events to remind athletes to keep chocolate milk top of mind when reaching for a post-workout recovery beverage.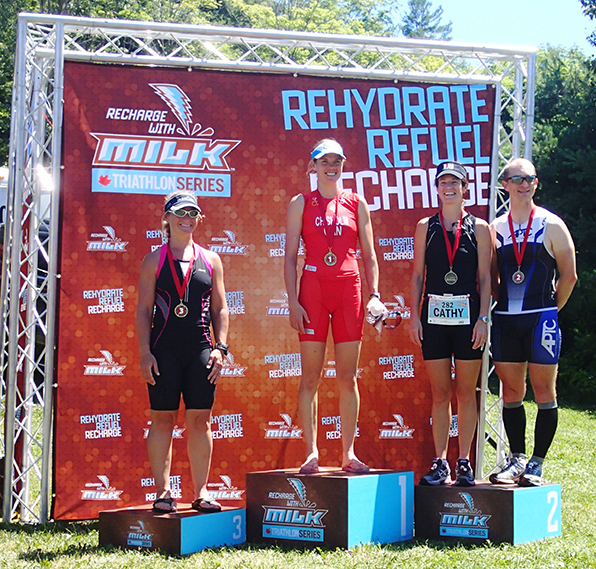 Visit RechargeWithMilk.ca to see the calendar of sponsored events and much more.