100% Canadian Milk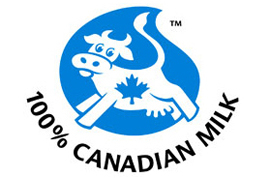 This year it's all about supporting the 100% Canadian Milk symbol and the farmers who participate in the program.
The focus of the communications this year is on getting consumers to feel good about choosing dairy products made from 100% Canadian Milk by showing them that it is produced according to the highest quality standards by farmers who care about their work. This message will be supported by a new website, www.canadianmilk.ca, and features six videos starring Canadian dairy farmers and how they ensure quality on their farm via the following proof points: healthy cows; safety standards; accountability; strict regulations; consistent quality; and innovation.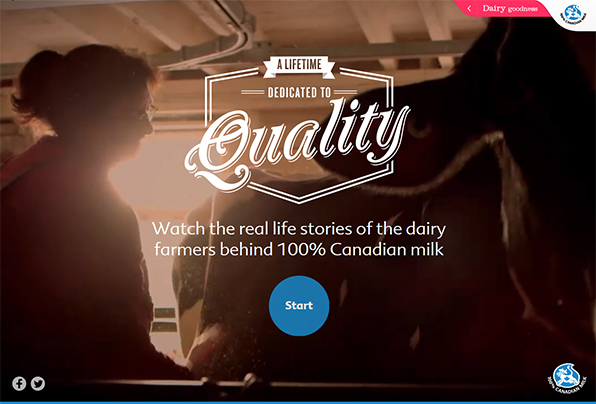 A new Television ad is running this Spring and Fall on conventional networks and their websites (CTV, Global, City TV, CBC), on specialty channels as well as on YouTube. Viewers will be directed to the new website from these messages. Additionally, a CBC partnership was struck with the Stephen & Chris program which will feature a segment with a farmer on April 28th.
A digital/online component will also be in-market this Spring and includes Facebook and Twitter posts and ads, Online Search, and a Rich Media expandable banner on food and lifestyle sites.
This Spring also the following trade publications will run a processors print ad and will deliver an eblast message to its audiences: Canadian Grocer, Food in Canada, Western Grocer, and Grocery Business.
A national In-Store media campaign will run between Apr 21-May 25 followed by banner specific promotions this Spring in conjunction with Longo's and Loblaws, and with Metro and Sobeys in the Fall.